PILOT CLUB MASTER

Installing PCM version 3.8
The installation process is the same for new installations or upgrading from a previous version.
Download the file
PilotClub38_Install.exe
It will be copied to your computer's DOWNLOAD folder. If it does not run automatically, locate it in your DOWNLOAD folder and run it by double clicking or pressing <ENTER> key
You will see the folllowing box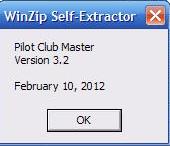 1). Click OK

2). Click Setup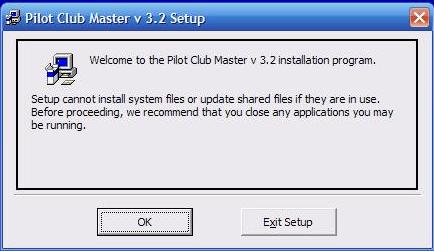 3). Click OK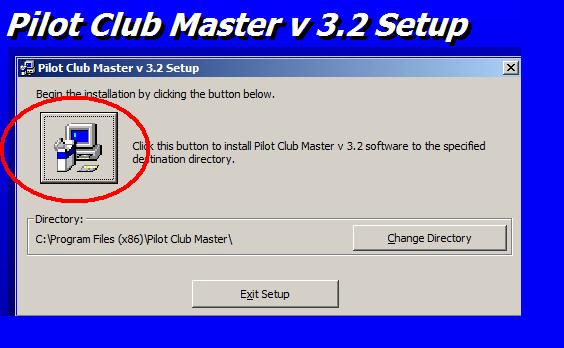 4). Click the button (circled in red).
Do not use the CHANGE DIRECTORY button. Install PCM in the listed directory.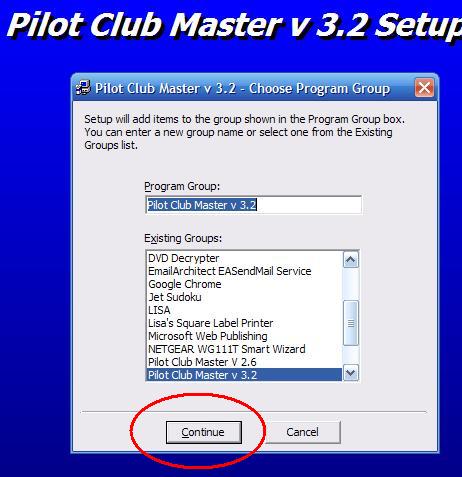 5). Just click the continue button.
6). If you encounter the screen shown below, its ok. Just click ignore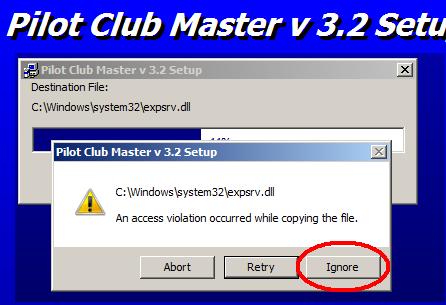 Click IGNORE
7). Chances are you will see this screen too. Just click YES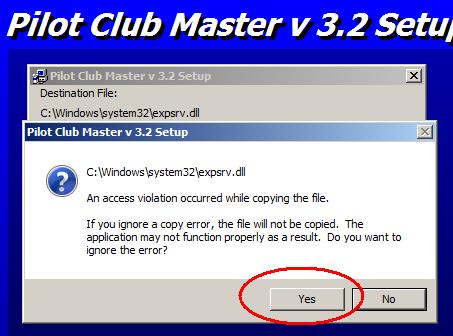 8). If you see the following screen (possibly several times), click YES
Click YES
9). Success!

Now just click your Windows START button and locate the PILOT CLUB MASTER button.